Profilitec is a well established and respected Italian manufacturer of installation systems for the flooring trade that was brought to North America in 2017 by Greg Gelston, himself a founding father of the category in North America. Today, Profilitec manufactures and distributes industry leading systems and solutions for installers in over 90 countries to over 10,000 clients involving over 7,000 SKUs used indoors, outdoors and in bathrooms.
Profilitec Corp President Gelston notes that "to support our advanced and professional product offering and to protect the high value of the brand, Profilitec chose to do it "the right way" by respecting the channels of the industry and partnering only with select, high quality and well-respected distributors within the flooring segment". In doing so, Profilitec has created meaningful partnerships with distributors in an effort to provide unsurpassed service and after humble beginnings, they proudly count on over 200 points of sale in all regions of the US through a network of tile and sundries distributors. These in turn are supported by a rapidly growing staff of highly trained technical sales representatives who have deep knowledge and experience of the industry.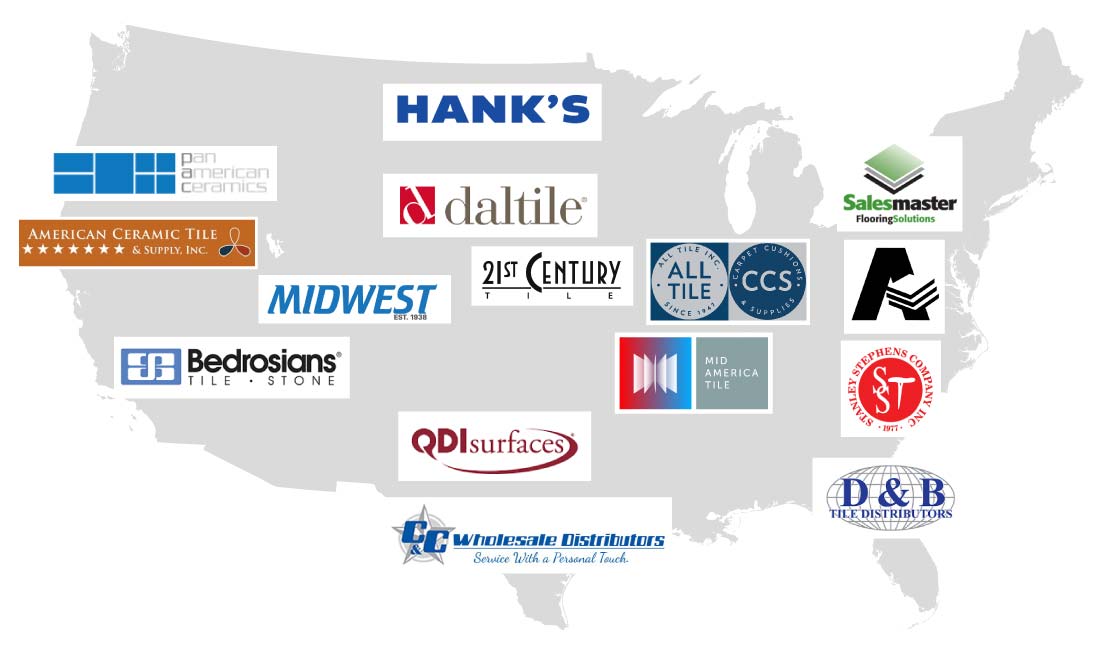 Profilitec is proud to offer the most advanced "best in class" products and systems the industry has to offer. Their commitment to innovate results in new products being brought to market continuously and to performance improvements on existing systems.
Profiles are the bedrock for all installation system companies in the category and Profilitec has the widest and best performing range industry wide. Profilitec profiles are conceived with innovation, are longer, stronger, more functional, with more finishes, come individually wrapped and as such provide the highest value within the segment.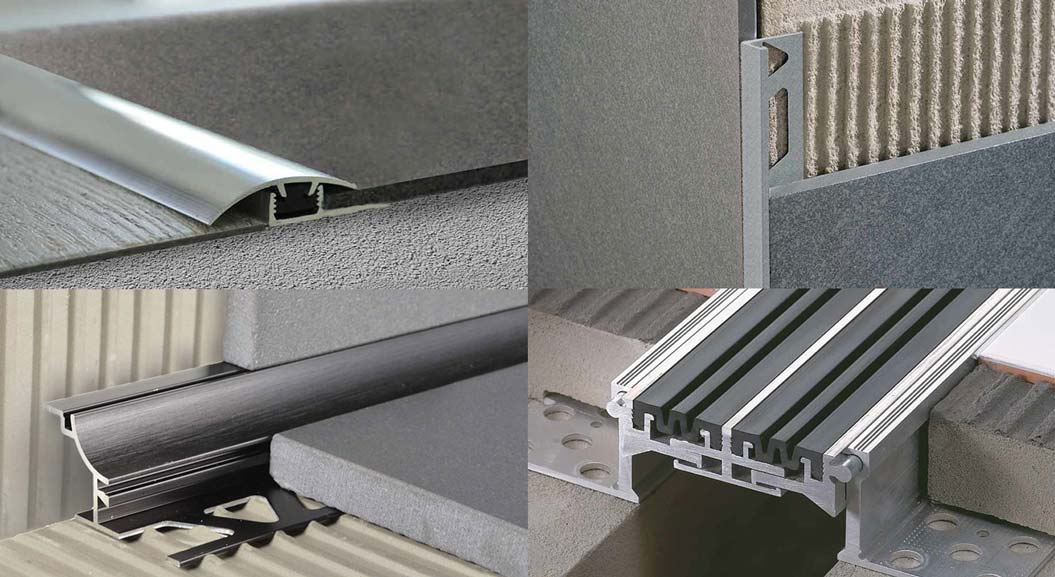 Profilitec also offers unique profiles such as feature strips with integrated hooks, a complete profile system for pedestals used for raised floors, the patented Multiclip system which is a universal multi-component profile system that addresses all floor transition challenges, the widest range of stair nose/step tread profiles, as well as the most complete selection of movement joints that include a comprehensive offering of commercial/industrial grade expansion joints and much, much more.
Of course, there are many other products and systems that are considered to be part of the installation systems' category. One is shower systems for bathrooms where Profilitec's Showertec range includes a complete point drain assembly that encompasses pre-sloped trays and curbs made of a denser polystyrene core with pre-attached water and steam proof membrane which conforms to both waterproofing standards and with a 0.4 vapor permeance rating.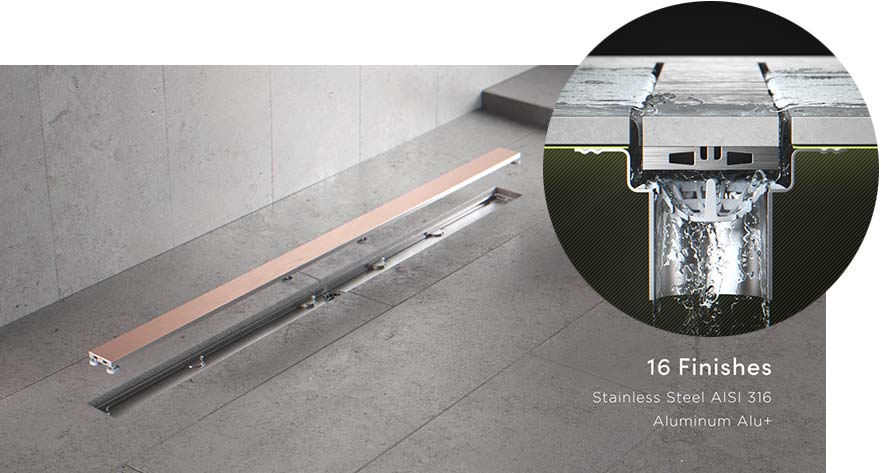 The Showertec range also includes the industry's best performing line-drain. Available with 16 high quality grate colors, including 12 colors of anodized aluminum and 4 variations of stainless steel, Showertec LINEAR is a new generation of line-drain available in 6 lengths with an innovative patented design that actually accelerates flow within the housing of the drain to significantly reduce standing water.
Rounding out the offering with Uptec, Profilitec created the trailblazing industry standard for installing outdoor raised floors on pedestals. Uptec is the industry's best performing, simplest to use and most time-efficient pedestal available.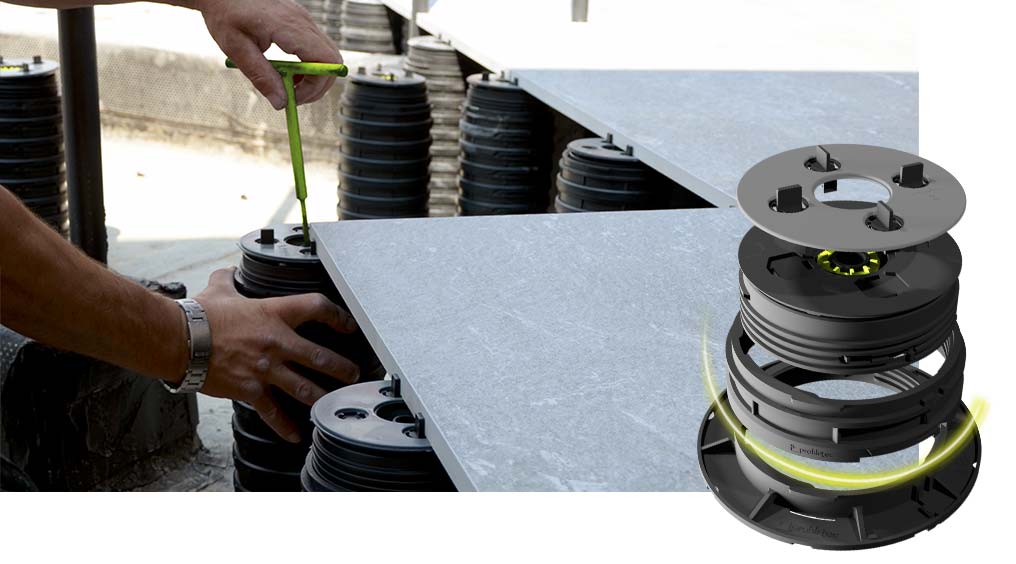 Thanks to its 3 in 1 patented function, Uptec drastically reduces inventory for distributors, dealers and installers, resolving all installation needs with simply 3 components: SUPAL, SUPAS and SUPAR.


Profilitec offering of systems for installers would not be complete without Floortec, the uncoupling membrane designed to meet American needs. Its round shape mortar columns guarantee maximum load support, obtaining an Extra-Heavy rating in the Robinson Wheel test.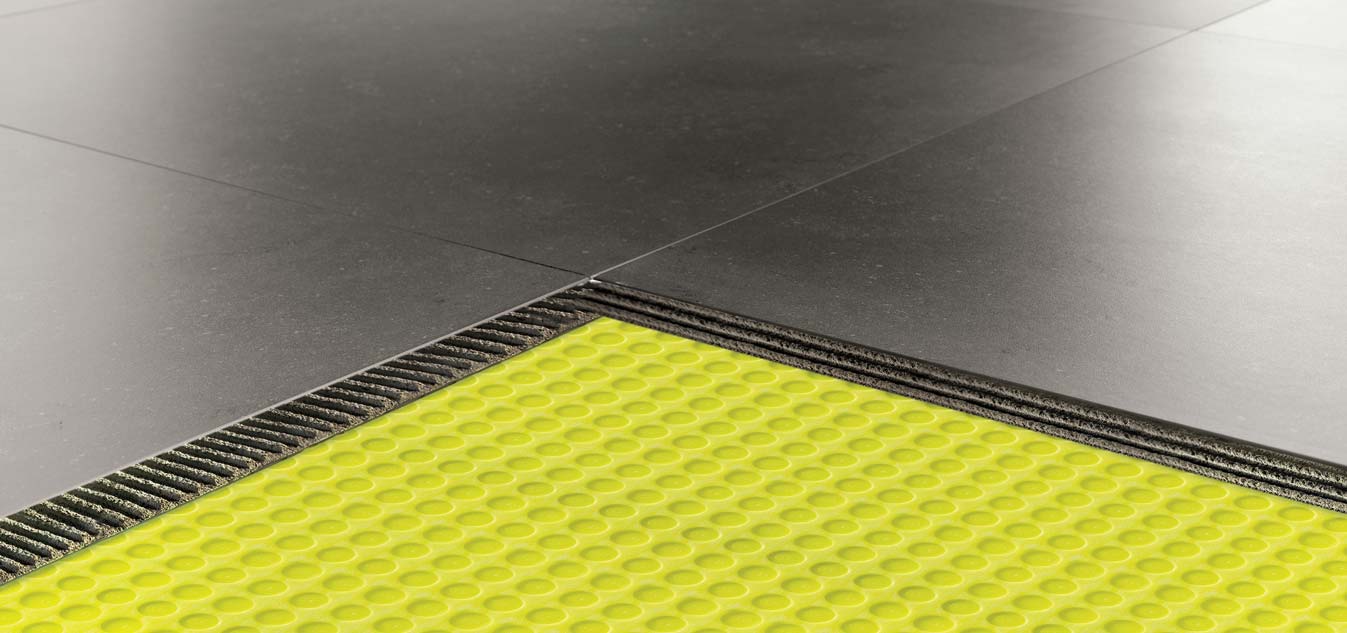 Installers appreciate the translucent textured surface permitting both perfect thin-set coverage and adhesion, allowing chalk lines to hold, and the absence of curling during installation due to the mat's chemical composition.
Profilitec's mission is to render the installers' life easier, faster, simpler, whilst allowing him to leave behind an excellent and professional high quality job. With this in mind, Profilitec developed Leveltec, the revolutionary anti-lippage system. The patented "click" system requires no tools and benefits from an easy stem-release system.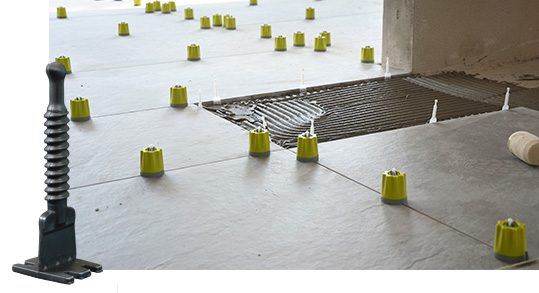 Leveltec is the fastest, most reliable leveling system in the ceramic tile market and works with reusable caps, three types of tie-bases all offering 4 spacer widths.
The future has a positive profile and it is green!
Comments
There is no comment
Furnishing a modern (trendy) bathroom with decorative aluminum strips for tiles