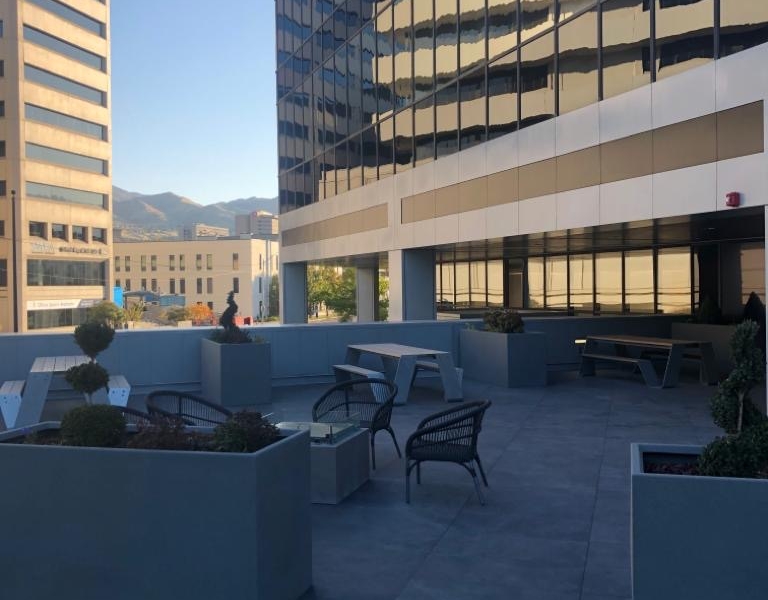 A raised floor resistant to low temperatures
Category
Commercial Building
Location
SALT LAKE CITY (UTAH)
Category
Commercial Building
Location
SALT LAKE CITY (UTAH)
Century Building Salt Lake City Project: the renovation of a large terrace with Uptec.
We are in Salt Lake City, the state capital of Utah. The project was a renovation of a terrace of the Century Building.
They decided to go for a raised floor installation on pedestals to avoid possible problems due to low winter temperatures.
The best solution was to use Uptec pedestal system to avoid the problems of classic bonded installation.
In particular, there were two advantages:
faster installation without the use of mortar
easy water drainage
The result was appreciated by the client, who wanted a resistant and aesthetically harmonious terrace, creating a pleasant and contemporary environment.