Profiles for screeds and draining floors
Perforated drip profiles and with the function of containing the front of a terrace.
No products found, try again by changing the filters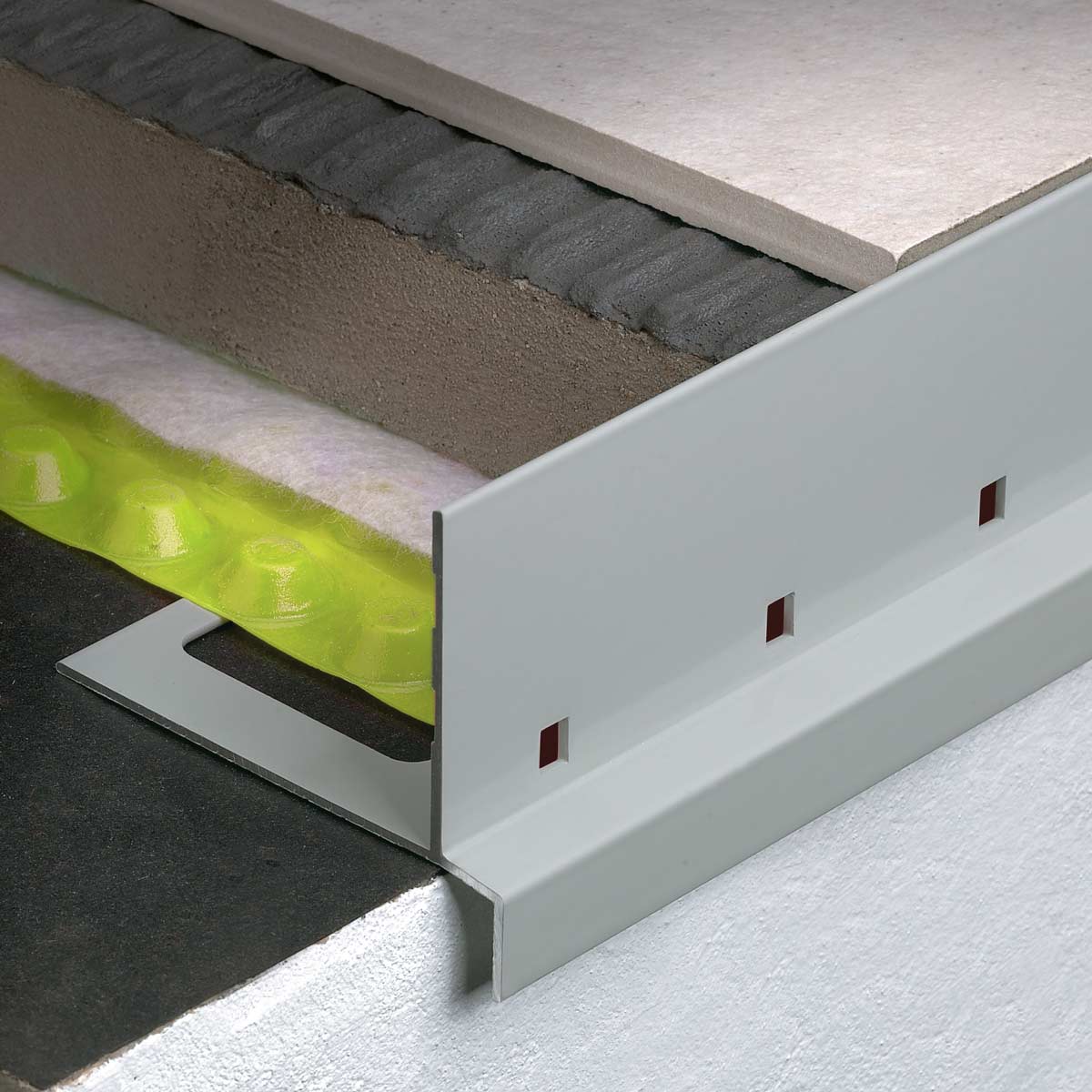 BORDERTEC BD perimeter draining profile for terraces
BORDERTEC BD20 perimeter draining for 2 cm (3/4") pavers.
Draining and containment drip profiles according to needs
The drip profile is a fundamental element if you want to preserve a terrace from possible water infiltration. A particular profile is the Border BD created to allow the execution of the screed containing the casting at height. The profile is ideal for use together with the Draintec membrane, it is supplied with drainage holes to flow water outwards. If they are not needed, it is also available in the version without holes to finish the front of a terrace. The water goes towards the outside of the building thanks to the drip tray it is equipped with. These profiles are also suitable for dry installation, for example with paving laid on gravel.They are available in aluminum in various colors and complete with fittings and joints.