Perimeter Profiles for 3/4" tiles
Perimeter profiles for the correct flow of water. Thanks to the increasing use of 3/4" thick tiles also in outdoor environments, such as terraces, we have created new borders for the flow of water and the containment of the tiles (ideal for 3/4" tiles).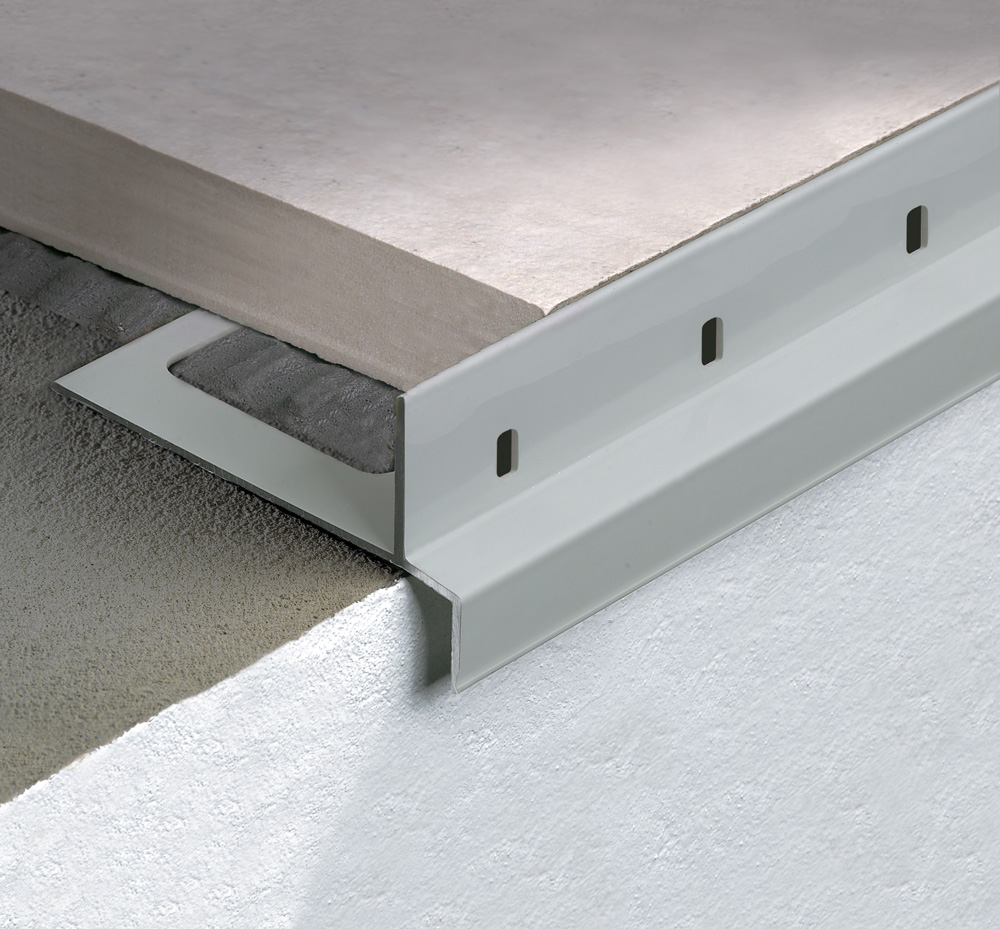 Perimeter Profile for floating floors
3/4" tiles are also often used for floating floors, simply sitting on pedestals. In this case the Bordertec BHS profile perfect in combination with raised floor applications.
Decorative grids for linear drains
The decorative grids have been made in numerous color variations for AISI 316 stainless steel and special Aluplus aluminum. The wide range allows to satisfy different needs: from the classic lines in the gray and shiny tones of Steel and Silver, to the modern look of the Matt Black finishes. From the oriental polished and brushed Gold to the retro tones of Copper, up to the new and popular Rose Gold.