SUPACLPP - Perimeter clip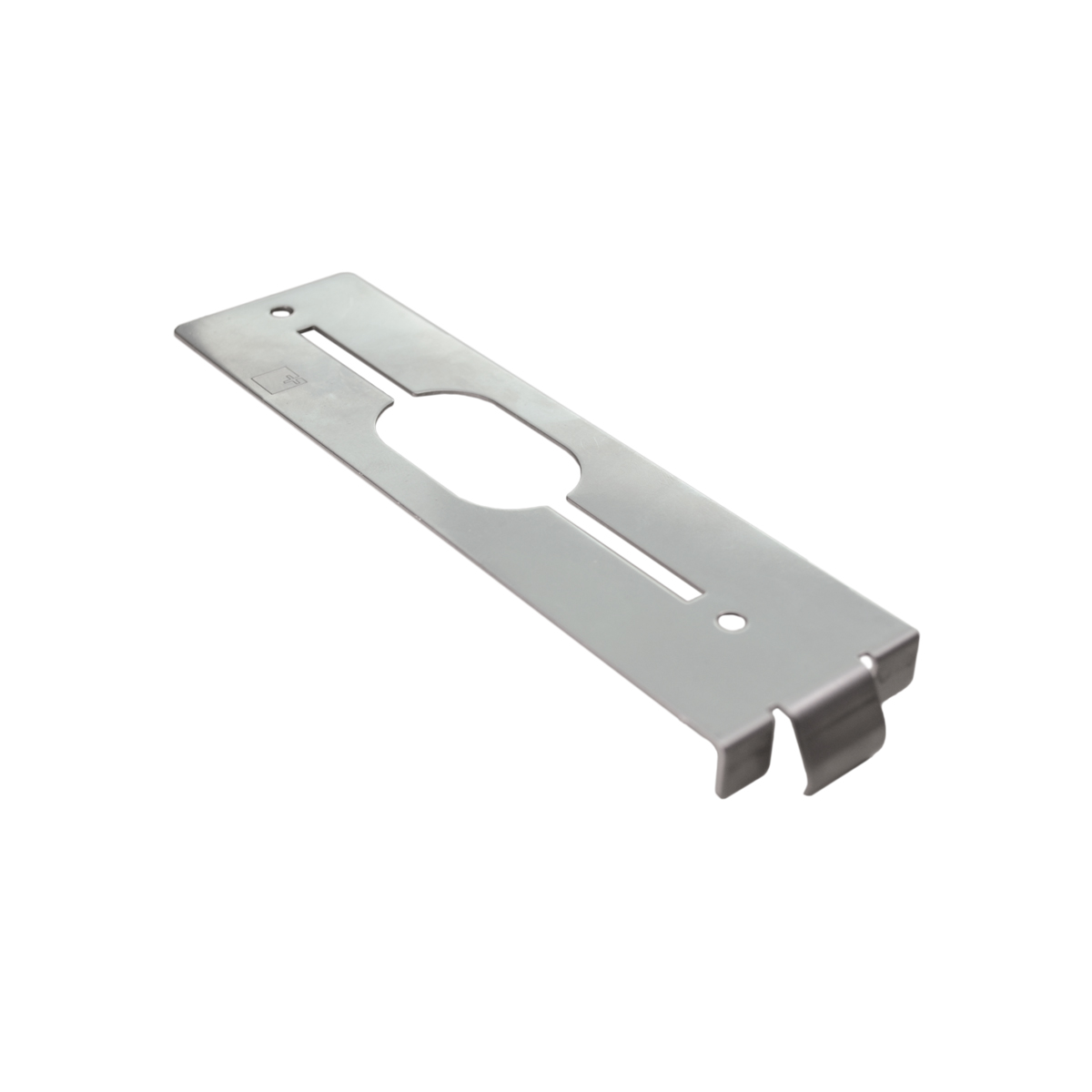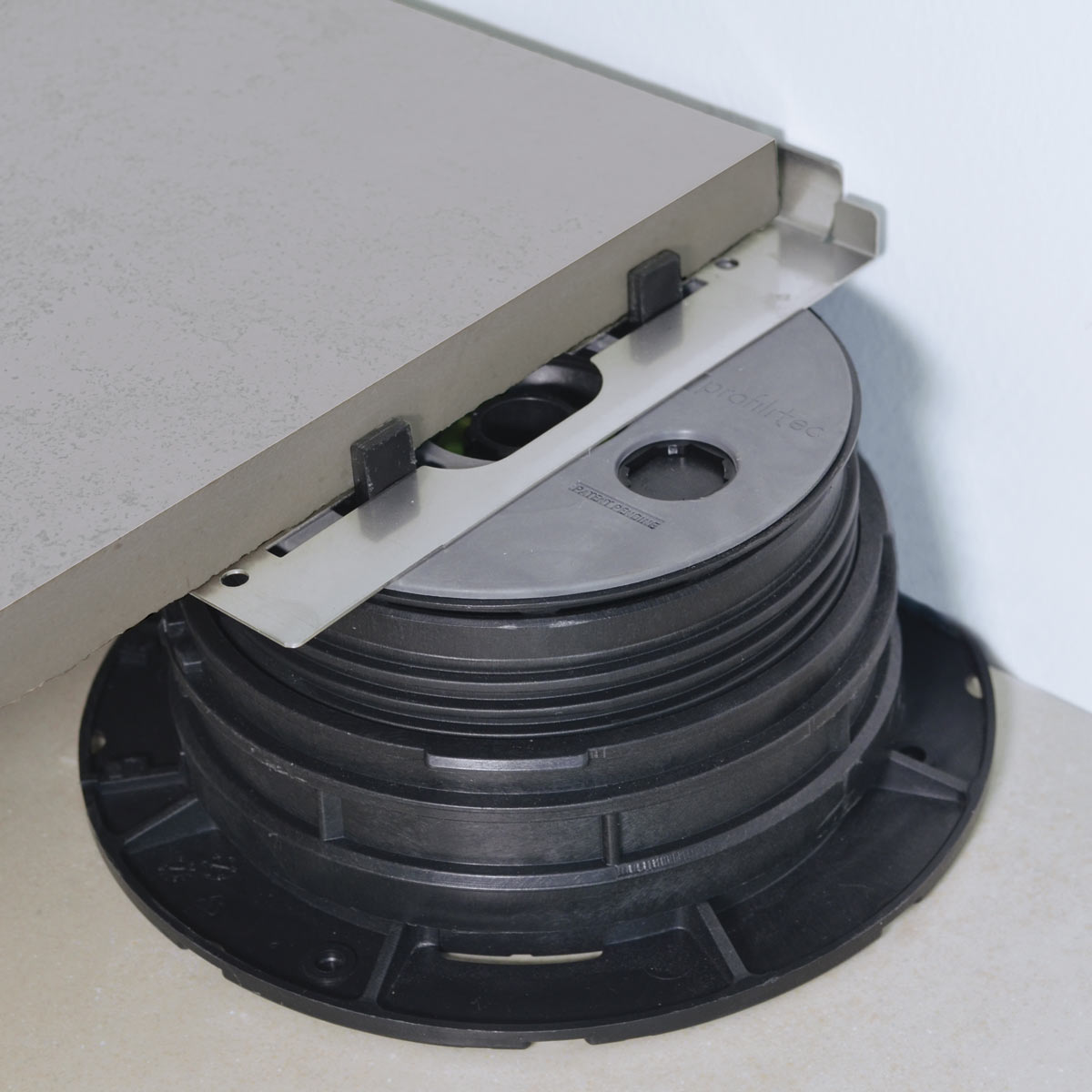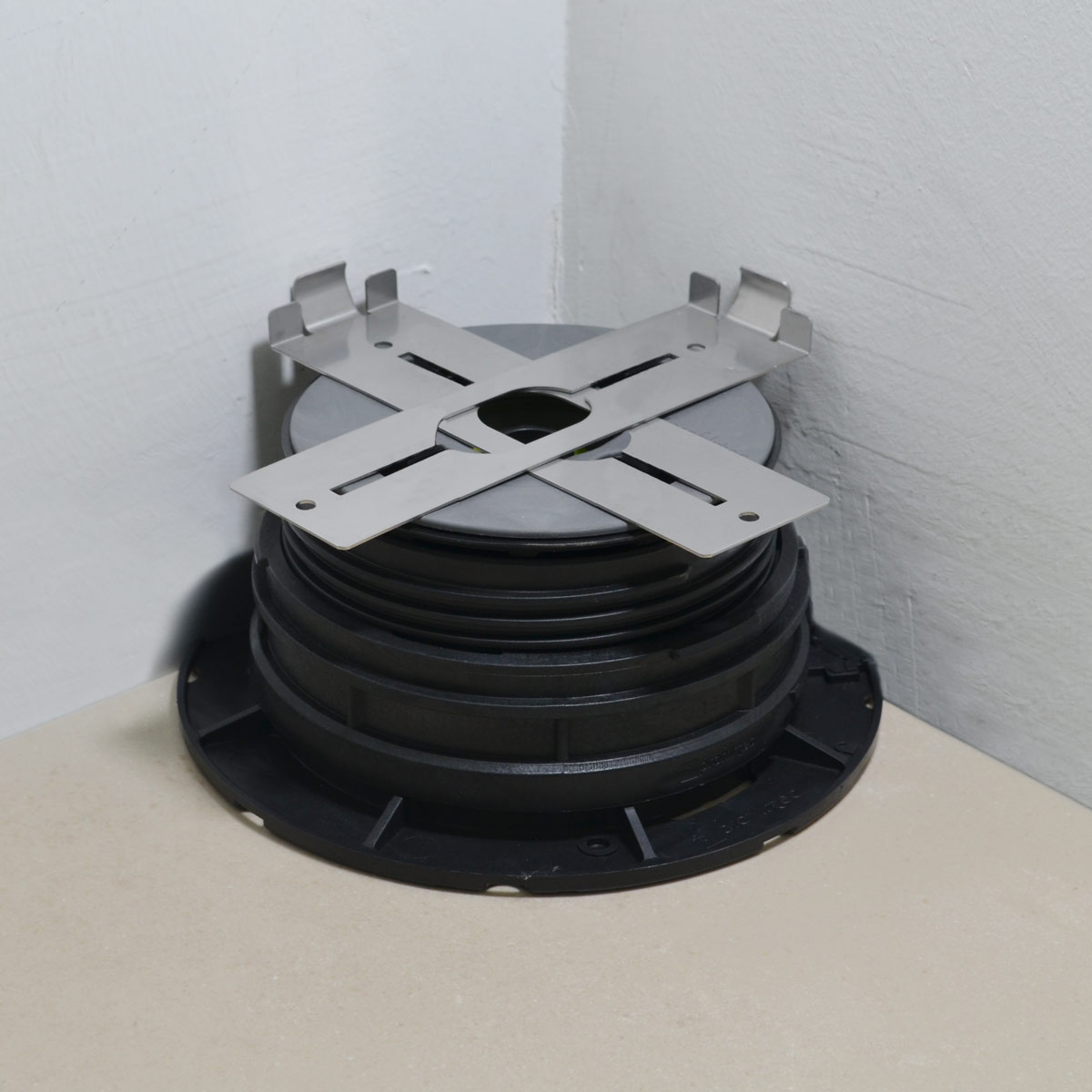 SUPACLPP - Perimeter clip
The SUPACLPP perimeter clip, is applied to the head of the supports that delimit the wall perimeter of the installation. The aim is to create a minimum distance from the wall so that the flooring, once laid, is able to absorb expansion and not create tension in the structure.
How to position the clip
Always position the clip with the two side hooks upwards.
The central slot in the SUPACLPP clip allows interlocking between the tie-bases on the head of the pedestal.
The SUPACLPP clip allows you to distance the installation from the wall, absorbing expansion and protecting the tile from possible tensions or breakages.
Uptec SUPACLPP Perimeter metal spacer

Metal interlocking clip to correctly space the supports when resting on the wall. Applicable to SUPA2 and SUPA4 tabs.

Aluminum

/

| H (in) | Art. |
| --- | --- |
| 5 pz | SUPACLPP |
Related products
Select items and add them to the quotation list
Select the models to get a free quote
Select the models to get a free quote
(Reset items)
Select the product to request a quote
| | Article | Material | Finishing | Color | Installazione | H (in) |
| --- | --- | --- | --- | --- | --- | --- |
| | | | | | | |