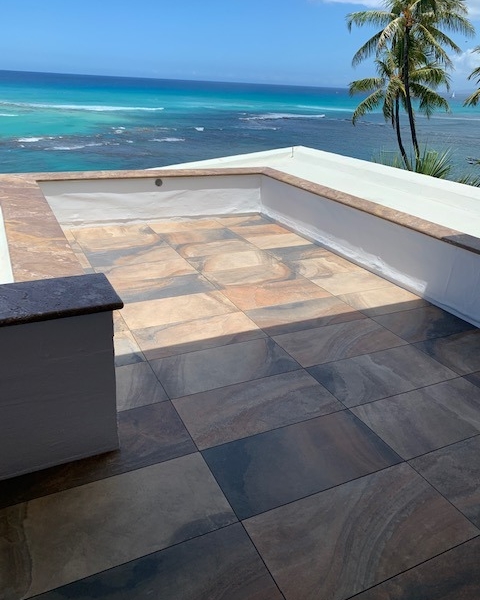 A dream terrace
Category
Residential Villa
Location
Waikiki Beach, Hawaii
Realization by
Sunset tile and stone
Category
Residential Villa
Location
Waikiki Beach, Hawaii
Realization by
Sunset tile and stone
Construction of an elevated terrace in a residential villa in Hawaii
We are in Waikiki Beach Honolulu in the state of Hawaii. Waikiki beach is the center of tourism, full of modern and historic hotels, Waikiki among the best known dream holiday spots in the world and hosts many events, such as surfing competitions, performances of Hula (the typical dance), Polynesian canoe competitions and much more. The numerous services, shops and hotels allow Waikiki to generate approximately 42% of all turists visiting Hawaii.
For this reason, the real estate business drives the economy, Investors keep renovating existing properties to make them more and more comfortable and efficient, thus attracting more and more people.
It is precisely in Waikiki Beach where we created a raised floor installation on Uptec.
A beautiful home, overlooking the ocean. The need was to renovate the terrace to make it more modern and functional.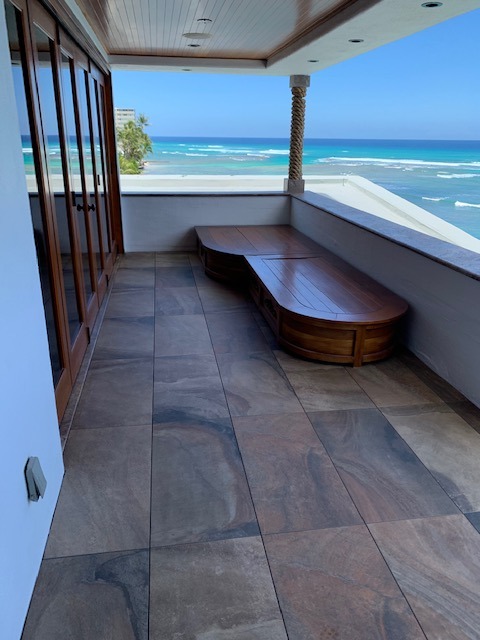 We asked the installation team why they chose Uptec
Why a raised floor for this terrace?
Installation is faster and cleaner
Efflorescence and rising damp are avoided (given the very humid place)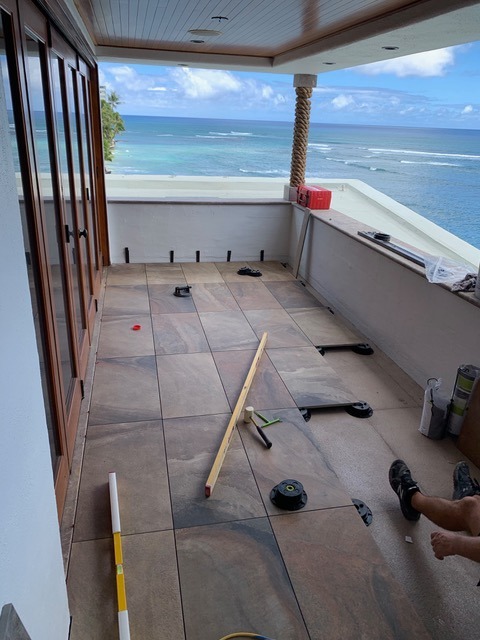 What was the final result using Profilitec products?
Excellent, the owner of the villa was very satisfied with the work done.
How many products were used?
We used SUPAL, SUPAS and SUPAR for the areas that needed greater height. Uptec Ground SUPT for low height areas.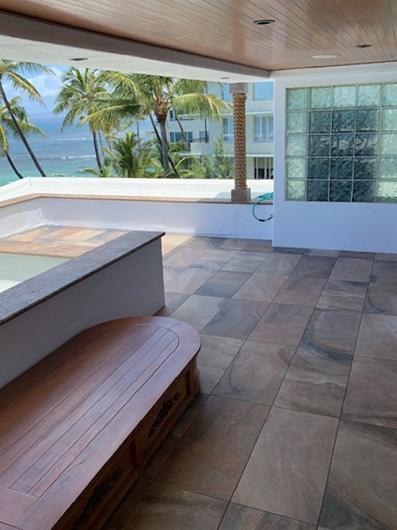 The project was done with great satisfaction of the builder, who was able to carry out a splendid job, of the owner, who finally has a magnificent terrace at his disposal where he can share special moments with an ocean view.
Uptec prooved to be the best solution for this lovely location, mission accomplished!